The Delivering Good Network is the Bender JCC's centralized and sustained effort to engage volunteers in doing critical social action work in our community. It focuses on 5 key areas of impact: Hunger, Housing, Immigrants, Environment, and Inclusion.
During the month of October, we are proud to present the following volunteer opportunities to assist with our projects. This is a fabulous opportunity for families, teens needing SSL hours, and anyone looking for ongoing Tikkun Olam (Healing the World).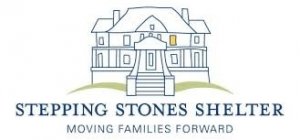 Stepping Stones
In partnership with Stepping Stones shelter, volunteers will help prepare meals for families living at the shelter. This project will take place inside the JCC and will abide by all County Covid Safety guidelines. Due to space restrictions, if you plan to attend as a family, each family member must be registered separately.
Upcoming Dates:
October 28, 2021 – 4:00-6:00 PM
👐 Look for the Delivering Good symbol on upcoming programs to find out how the Bender JCC is making an impact in all our departments.
Want to get involved? Fill Out Our Survey to receive future updates or provide suggestions you may have. Be on the lookout for upcoming events.