Cycle for Good
December 17, 2017
8:00 AM | OR | 9:30 AM
Cost: $36
Spin your Dreidel and your Wheels!
On Sunday, December 17, the Bender JCC will participate in the 5th annual Cycle for Good program. All proceeds from both sessions benefit Houston's Hurricane Relief efforts.
Participants with young children are invited to use our childcare at no charge. Sign up to be a part of this unique, fun and meaningful way to celebrate Chanukah!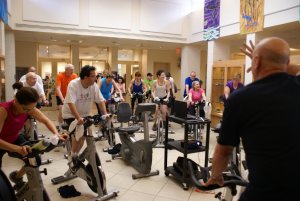 Register for the 8:00 AM Session