Letters From The Heart
Starts October 9, 2018 - Ends October 30, 2018
1:00 - 2:15 PM
Documenting Your Jewish Life Lessons for the Next Generation
 Back by popular demand!
How do we share our Jewish identity with our families and how can we preserve these values and lessons as our children raise their own families?
The Bender JCC is proud to present a four-part workshop led by Rabbanit Chava Evans. This workshop teaches you how to communicate your Jewish values, lessons, hopes and dreams that will serve as a living legacy for future generations. Write your own "Ethical Will" or legacy letter to share with your family, friends, and community.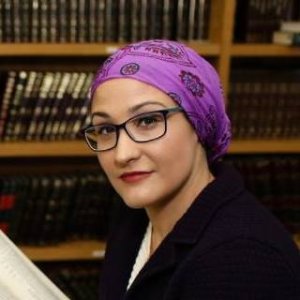 Chava Evans was born in Boston MA, and holds a dual B.A. in Religious Studies and Illustration from Brown University and the Rhode Island School of Design and has studied at Bezalel Academy of Art and Design, the Jerusalem Studio School and Nishmat Center for Advanced Torah Study. She completed her art training with an M.F.A from the Pennsylvania Academy of Fine Arts and worked for many years as a freelance illustrator. She received Orthodox ordination from Yeshivat Maharat in the Spring of 2017 and currently works as the Director of Jewish Life at the Bender JCC in Rockville, Maryland.
For more information, contact Debbie Sokobin at 301.348.3760 or adults@benderjccgw.org.