A Conversation with Jonathan Kaufman, The Last Kings of Shanghai
February 11, 2021
7:00 PM
Purchase Tickets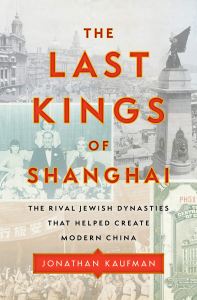 The Lessans Family Literary Series
A Conversation with Jonathan Kaufman, The Last Kings of Shanghai I Thursday, February 11 | 7:00 PM | $10
Join the Bender JCC for a conversation with Pulitzer Prize-winning journalist. Jonathan Kaufman, the author of The Last Kings of Shanghai: The Rival Jewish Dynasties That Helped Create Modern China.
An epic, multigenerational story of two rival dynasties who flourished in Shanghai and Hong Kong as twentieth-century China surged into the modern era
By the 1930s, the Sassoons had been doing business in China for a century, rivaled in wealth and influence by only one other dynasty—the Kadoories. These two Jewish families, both originally from Baghdad, stood astride Chinese business and politics for more than 175 years profiting from the Opium Wars, surviving Japanese occupation, and losing nearly everything as the Communists swept into power.
In The Last Kings of Shanghai, Jonathan Kaufman tells the remarkable history of how these families participated in an economic boom that opened China to the world. The book lays bare the moral compromises of the two families—and their exceptional foresight success and generosity. At the height of World War II, they joined together to rescue and protect 18,000 Jewish refugees fleeing Nazism. As the United States confronts China's rise and China grapples with the pressures of breakneck modernization and global power, the long-hidden odysseys of the Sassoons and the Kadoories hold a key to understanding the present moment.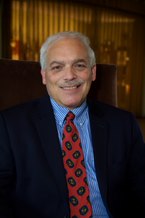 ABOUT THE AUTHOR
Jonathan Kaufman is a Pulitzer Prize-winning reporter who has written and reported on China for thirty years for The Boston Globe, where he covered the 1989 massacre in Tiananmen Square; The Wall Street Journal, where he served as China bureau chief from 2002 to 2005; and Bloomberg News. He is the author of A Hole in the Heart of the World: Being Jewish in Eastern Europe and Broken Alliance: The Turbulent Times Between Blacks and Jews in America, winner of a National Jewish Book Award. He is the director of the School of Journalism at Northeastern University in Boston.