LESSANS FAMILY LITERARY SERIES Presents: A Conversation with Marra Gad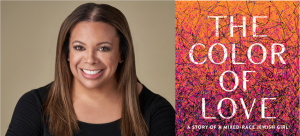 The Color of Love: A Story of a Mixed-Race Jewish Girl
Wednesday, February 5, 2020
Reception 6:30 PM
Conversation 7:00 PM
An unforgettable memoir about a mixed-race Jewish woman who, after fifteen years of estrangement from her racist great-aunt, helps bring her home when Alzheimer's strikes. The Color of Love explores the idea of yerusha, which means "inheritance" in Yiddish.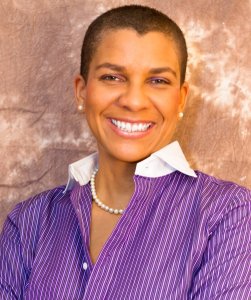 Moderated by Dr. Nicole Cutts, author, speaker, organizational consultant, success coach, and licensed Clinical Psychologist with expertise in diversity and cultural competence.
Dr. Cutts is an expert commentator on both television and radio and can be seen and heard frequently on WUSA Channel 9's Off Script with Bruce Johnson and The Daily Drum on WHUR 96.3 FM. She is also a former executive producer and radio show host from WPFW 89.3 FM in Washington, DC.
"Marra B. Gad's The Color of Love is a timely and touching memoir of a biracial girl adopted by a Jewish family. It is a story of her 'awakening' to the inherent pressures of being black and female in a white world, pressures that are compounded by being adopted and raised in a white Jewish culture. Her pursuit to live a life of love in a world of racial, religious, and anti-feminist hate and bigotry was a continuous battle toward finding her soul. For a good life-affirming read, I highly recommend The Color of Love."—Ron Stallworth, New York Times–bestselling author of Black Klansman