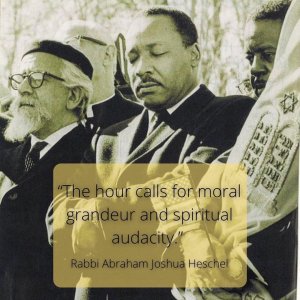 Cinema J: Shared Legacies
Tuesday, February 22 I 5:00 PM I ZOOM
Fee: $10
Documentary I USA I 2020 I 97 minutes
This powerful story is told in the documentary film, "Shared Legacies: The African-American Jewish Civil Rights Alliance," which chronicles the coalition and friendship between the Jewish and African-American communities before, during, and after the Civil Rights movement.
*This is a virtual program. Watch the film on your own, at your convenience during a 72 hr. film screening window starting 2/18 – 2/21.
On Feb. 22, you will receive a Zoom link for the film discussion. Join us!
Questions? Please contact Frieda Enoch:
fenoch@benderjccgw.org or at 301-348-3809