Cinema J: RBG
March 13, 2019
7:30 PM
Cinema J Presents | RBG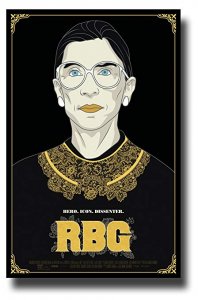 2018 | 98 minutes | Documentary
Ticket sales opening soon.
At the age of 84, U.S. Supreme Court Justice Ruth Bader Ginsburg has developed a breathtaking legal legacy while becoming an unexpected pop culture icon. RBG explores Ginsburg 's exceptional life and career, leaving you informed & inspired!
This film is part of Cinema J, a monthly series featuring films through a Jewish lens.
Cost: $10.00 in advance | 12.00 at the door
For more information, contact Frieda Enoch at 301.348.3809 or fenoch@benderjccgw.org.