Cinema J Presents | ON THE MAP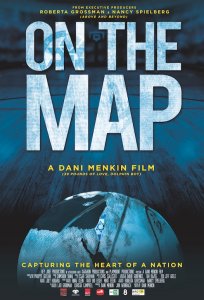 ON THE MAP tells the against-all-odds story of Maccabi Tel Aviv's 1977 European Championship, which took place at a time when the Middle East was still reeling from the 1973 Yom Kippur War, the 1972 Olympic massacre at Munich, and the 1976 hijacking of an Air France flight from Tel Aviv. Through the of lens of sports, ON THE MAP presents a much broader story of how one team captured the heart of a nation amid domestic turmoil and the global machinations of the Cold War.
This film is part of Cinema J, a monthly series featuring films through a Jewish lens.
Cost: $10.00 in advance | 12.00 at the door
For more information, contact Frieda Enoch at 301.348.3809 or fenoch@benderjccgw.org.