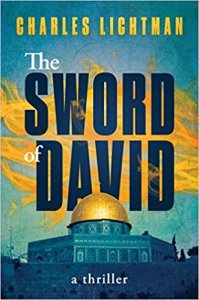 Chuck Lichtman on The Sword of David – Virtual Lecture
Thursday, June 23, 7 PM
In partnership with Pozez JCC, Bender JCC, and Edlavitch DCJCC
Who was Illich Ramirez Sanchez, a/k/a Carlos the Jackal? Sanchez was the world's most notorious and feared terrorist, as well as a member of the anti-Israel Popular Front for the Liberation of Palestine (PFLP), who orchestrated the kidnapping of all OPEC oil ministers in Vienna in 1975.
He also helped plan the hijacking of a jet which led to nearly 100 hostages being rescued by Israeli commandos in what is now known as Operation Entebbe. What came next is nothing short of amazing! Join us to find out more about the incredible life of Carlos the Jackal.
Mr. Lichtman's book is available through our local independent bookstore, Scrawl Books at: https://www.scrawlbooks.com/book/9781637580066
Author Bio:
Chuck Lichtman, an expert on terrorism and Middle East affairs, recently spent seven days in Paris taking Carlos' first in-depth interview ever, from the prison where he is serving three life sentences following his capture in Sudan in 1994.  Chuck's interview covers all stages and material events of the infamous Venezuelan's life.  Much of it is very surprising, even the story of his capture, and most of it is flat out spectacular. This is one author presentation you don't want to miss!
Fee: Complimentary (however you must register)
To register, click here: