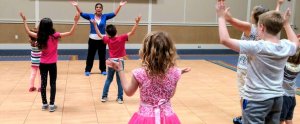 Sunday, October 11 | 10:00 AM
Cost: $10
Sing, dance, and move to popular Israeli songs! You might even learn a couple of Hebrew words from familiar songs you already know.
Bring a scarf or something you can wave around. Make sure you have a safe space to move around in too!
This class will be lead by Orit Golan, an amazing preschool teacher, and yoga instructor. She has been leading virtual dance parties since this Spring.
This class is best suited for preschool-aged children along with a parent/caregiver/older sibling. This class will be taught in English.
A Zoom link will be provided prior to the event.