The Lessans Family Literary Series Presents: BYOB with Ron Balson, Eli's Promise
Wednesday, January 27 | 4:00 PM | $10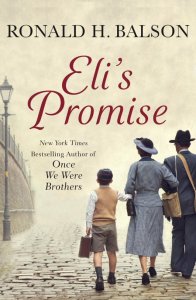 In observation of International Holocaust Remembrance Day, the Lessans Family Literary Series presents a special BYOB (Bring Your Own Book) with Ron Balson author of Eli's Promise.
Join our first BYOB of 2021 with National Book Award-winning, bestselling author, Ron Balson. Bring questions and opinions to share with fellow book lovers and the author himself. Ron will give a short presentation on his newest book, Eli's Promise, and then we will open it to our participants to continue the conversation.
Eli's Promise is a masterful work of historical fiction spanning three eras—Nazi-occupied Poland, the American Zone of post-war Germany, and Chicago at the height of the Vietnam War, all tied together by a common thread. Award-winning author Ronald H. Balson explores the human cost of war, the mixed blessings of survival, and the enduring strength of family bonds. Balson's meticulous historical detail, vivid prose, and unforgettable characters further solidify his place among the most esteemed writers of historical fiction today.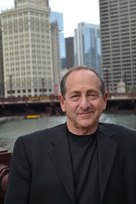 RONALD H. BALSON is an attorney, professor, and writer. His novel THE GIRL FROM BERLIN won the National Jewish Book Award and was the Illinois Reading Council's adult fiction selection for their Illinois Reads program. He is also the author of Karolina's Twins, The Trust, Saving Sophie, and the international bestseller, Once We Were Brothers. He has appeared on many television and radio programs and has lectured nationally and internationally on his writing. He lives in Chicago.
Eli's Promise can be ordered through Politics & Prose, a local bookstore in Washington, DC. Books ordered through Politics & Prose will include a signed bookplate. Click here to order the book and use the Bender JCC's 10% discount, SPECIAL10.