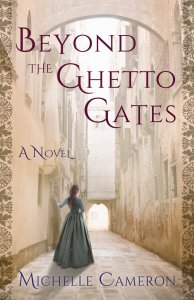 Lessans Family Literary Series Presents: BYOB: Beyond the Ghetto Gates by Michelle Cameron
Tuesday, December 1 | 12:00 PM
Please join us at our December BYOB Event featuring Michelle Cameron author of Beyond the Ghetto Gates.
Set in the turbulent days of Napoleon Bonaparte's Italian campaign. Described as a "beautiful and heartbreaking story of love and loss, freedom and pain" this novel is both a cautionary tale for the present and a reminder of a time in history when men and women of conflicting faiths were able to reconcile their prejudices.
Bring your lunch, questions, and opinions to share with fellow book lovers and the author herself. Michelle will give a short presentation on her book and then we will open it to our participants to continue the conversation.
Beyond the Ghetto Gates can be ordered through Politics & Prose, a local bookstore in Washington, DC. Books ordered through Politics & Prose will include a signed book plate. Click here to order the book and use the Bender JCC's 10% discount, SPECIAL10.
The Zoom link for the event will be emailed to all registrants the morning of the program. If it's not in your "inbox," please check "junk" or "spam" folders. No confirmation? Please contact Marcie Blackman at mblackman@benderjccgw.org.
ABOUT THE BOOK
Beyond the Ghetto Gates is a historical novel set during the turbulent days of Napoleon Bonaparte's Italian campaign (1796-97). When French troops occupy the Italian port city of Ancona, freeing the city's Jews from their repressive ghetto, it unleashes a whirlwind of progressivism and brutal backlash as two very different cultures collide. Mirelle, a young Jewish maiden, must choose between her duty – an arranged marriage to a wealthy Jewish merchant – and her love for a dashing French Catholic soldier. In the meantime, Francesca, a devout Catholic, must decide if she will honor her marriage vows to an abusive and murderous husband. Beyond the Ghetto Gates depicts how the Jews and Catholics of Ancona wrestle with ancient traditions, prejudices, and the challenges of a rapidly changing world.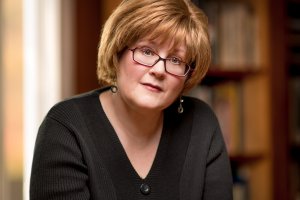 ABOUT THE AUTHOR
Michelle Cameron is a director of the Writers Circle, an NJ-based organization that offers creative writing programs to kids and adults, and the author of works of historical fiction and poetry: The Fruit of Her Hands: The Story of Shira of Ashkenaz (Pocket, 2009), In the Shadow of the Globe (Lit Pot Press, 2003). She lived in Israel for fifteen years (including three weeks in a bomb shelter during the Yom Kippur War) and served as an officer in the Israeli army teaching air force cadets technical English. Michelle lives in New Jersey with her husband and has two grown sons of whom she is inordinately proud.