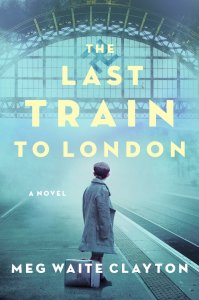 Lessans Family Literary Series Presents: Book Club Brunch with Meg Waite Clayton
Friday, November 6 | 11:00 AM | $10 | $22 with Brunch Box
Please join us for this year's Book Club Brunch (presented virtually) featuring New York Times bestselling author, Meg Waite Clayton. Her newest novel, The Last Train to London, tells a pre-World War II-era story centering on the Kindertransports that carried thousands of children out of Nazi-occupied Europe—and one brave woman who helped them escape to safety.
We are thrilled to partner with Shalom Kosher to offer the option to purchase brunch. Simply choose to add a brunch box when you purchase your ticket.
If you would like to participate with friends please request a "table" when you register and share a brunch and breakout room with your book club, friends, or family starting at 10:30 AM prior to the start of the program at 11:00 AM. You will be prompted to list the names of those you want to share a "room" with.
ABOUT THE BOOK
Based on the real Dutch resistance fighter, "Tante Truus" Wijsmuller, who brought more than 10,000 Jewish children to safety before and during WWII in the Kindertransport. Clayton's enlightening, meticulously researched novel is enriched by a compelling cast of fictional characters. Stephan Neuman, son of a Jewish businessman in Austria, is a budding playwright at 17; his good friend, Zofie-Helene, is a math whiz. In chapters alternating with those describing Tante Truus' dangerous trips between Austria and the Netherlands, Clayton relates the struggles faced by the young pair. This is a standout historical fiction that serves as a chilling reminder of how insidious, pervasive evil can gradually seep into everyday lives.
ABOUT THE AUTHOR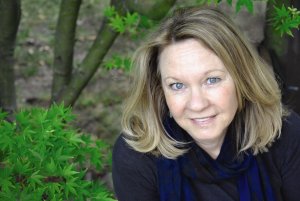 MEG WAITE CLAYTON is a New York Times and USA Today bestseller and book club favorite and the author of seven novels. Her most recent, the Jewish Book Award finalist The Last Train to London, is a national bestseller in the U.S., Canada, and the Netherlands, and is published or forthcoming in 19 languages. Her screenplay for the novel was chosen for the prestigious Meryl Streep- and Nicole Kidman-sponsored The Writers Lab. Meg's prior novels include the #1 Amazon fiction bestseller
Beautiful Exiles; the Langum Prize honored The Race for Paris; The Wednesday Sisters, named one of Entertainment Weekly's 25 Essential Best Friend Novels of all time (on a list with The Three Musketeers!); and The Language of Light, a finalist for the PEN/Bellwether Prize for Socially Engaged Fiction. She has written for the Los Angeles Times, The New York Times, The Washington Post, Runner's World, and public radio, often on the particular challenges women face. A member of the National Book Critics Circle, she has also written a monthly audiobook review for the San Francisco Chronicle.
The Last Train to London can be ordered through Politics and Prose, a local bookstore in Washington, DC. Books ordered through Politics and Prose will include a signed bookplate. Click the purchase link and use your 10% off promo code included in your registration confirmation email to order your copies.
The Zoom link for the event will be emailed to all registrants 24 hours before the program. Please check your email between 9:00 – 11:00 AM the day before the program to make sure you received the Zoom link. If it is not in your "inbox", please check your "junk" or "spam" folders. No confirmation? Please contact Marcie Blackman at mblackman@benderjccgw.org or (301) 348-3808.