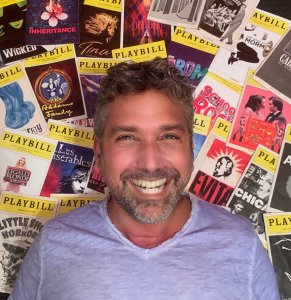 COA Special Event @ The J: The Best of Broadway
Welcome Theatre Journalist, Eddie Shapiro Author of 'A Wonderful Guy: Conversations with The Great Men of Musical Theatre' and 'Nothing Like A Dame: Conversations with The Great Women of Musical Theatre' Thursday, March 10 | 12:00 – 3:00 PM $36 | RSVP BY: February 22 Theatre journalist Eddie Shapiro shares fascinating, funny, intimate, and in-depth stories about some of Broadway's leading men and women. Full of detailed stories and reflections, his conversations dig deep into each actor's career.
"…so generously told, [Shapiro] provides a moving glimpse into the lives of these artists."
–Bebe Neuwirth
But first, we eat! Join us for a delicious kosher New York-style deli lunch:
Corned Beef, Pastrami &Turkey (Vegetarian options available)
Knishes & Pickles & Dr. Brown's Cream Soda
Babka, Apple Strudel & more
You won't leave hungry!
TOO GOOD TO MISS!
Questions? Contact Frieda Enoch or Lindsay Frankel at 301-348-3832
---
Our registration system works best using Google Chrome.