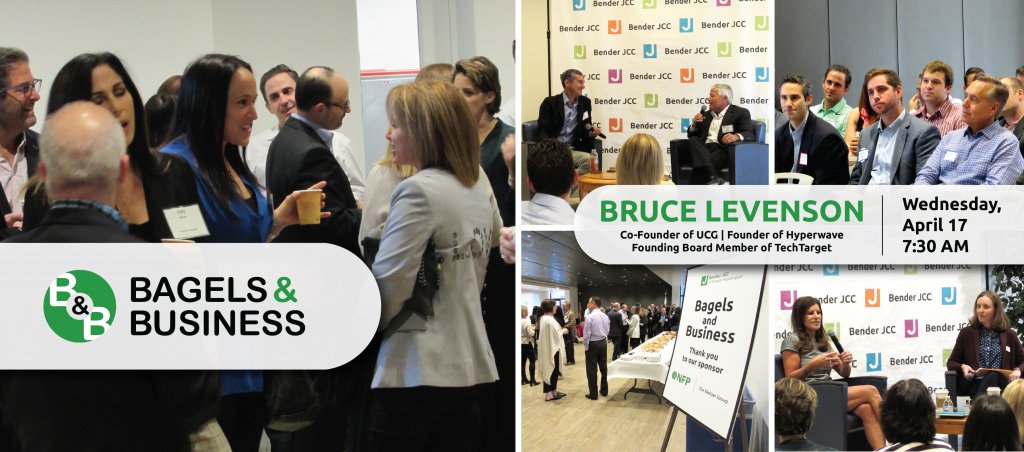 Bagels & Business with Bruce Levenson  | Co-Founder of UCG, the Founder of Hyperwave, and a Founding Board Member of TechTarget
Wednesday, April 17

7:30 AM Breakfast* & Networking
8:00 AM Discussion with Q & A
The event is FREE, but space is limited.

Bruce is the co-founder of UCG, a company he started in 1977 with Partner Ed Peskowitz.  UCG is a business information company headquartered in Washington, DC.  He is also a founding board member of publicly traded TechTarget, a company started inside UCG before going public in 2007. Bruce also owns a stake and serves on the board of UCG subsidiary, GasBuddy, one of the five top travel apps.
In addition, Bruce was a minority owner of the Washington Wizards and Washington Capitals and majority owner of the NBA Atlanta Hawks and Atlanta Thrashers. He also owned the operating rights to the major sports and entertainment venue in Atlanta.  He served on the Board of Governors of the National Hockey League and the National Basketball Association.
Bruce is the founder of Hyperwave, a company that has invented a new high-speed cooking technology that, among other things, toasts toast many times faster.  For over 35 years Bruce has also been involved in several innovative initiatives aimed at improving inner-city education outcomes, including the I Have A Dream Foundation, The Seed School, and Hoop Dreams. In 2010, Bruce and his wife funded the launch of and provide on-going support for the Do Good Institute at the University of Maryland.
Brian Levenson, Mental Performance Coach (and Bruce's son), will interview and facilitate the conversation.