Bagels & Business Featuring Stephen Fleishman
January 16, 2020
7:30 AM
Bagels and Business Featuring Stephen Fleishman | President and Founder of Bethesda Bagels
Thursday, January 16
7:30 AM Breakfast* & Networking
8:00 AM Discussion with Q & A
The event is FREE, but space is limited.
Online registration closed.  Walk-ins are welcome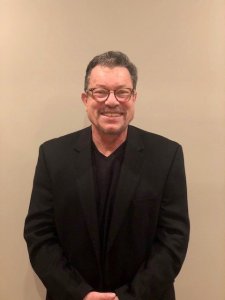 Stephen Fleishman is the President and Founder of Bethesda Bagels. He and his wife, Fran, found their way to the DC area in 1982. He was born and raised in the Bronx, New York. While he was studying to be an electrical engineer, he received an offer to manage properties for Paragon enterprises. He was working between 60 to 80 hours per week managing over a million square feet of office space and knew that he would be better off working all those hours in his own business, being his own boss. The key question was, what kind of business? Fast forward to 1981 — While visiting Washington, D.C. with his wife, they met with an old Bronx friend named Eddie who was in Georgetown Dental School. He told Eddie that he really liked the D.C. metro area and asked him, "What would be a good business to start here? Eddie immediately replied, "We need real bagels!"  Today, Bethesda Bagels has five retail locations while also operating a separate wholesale operation, Whatsa Bagel Inc.
Elana Fine, COO of VWG Wealth Management, will facilitate the conversation.
Thank you to our sponsors:
Platinum

Gold

Bronze
Blake Real Estate, Inc
Snyder Cohn – CPAs and Trusted Advisors
For more information, please contact Adam Tennen or 301.348.3815.
*Dietary laws observed