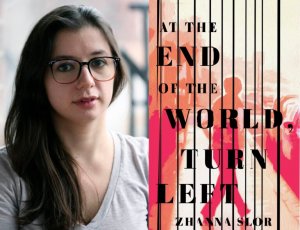 Tuesday, August 3 | 11:00 AM | Free
At the End of the World, Turn Left by Zhanna Slor
Zhanna Slor's debut novel, a unique literary mystery set in Milwaukee's eclectic Riverwest neighborhood during the 2008 recession, weaves together the tale of two immigrant sisters with very different ideas of home. Masha remembers her childhood in the former USSR but found her life and heart in Israel's Orthodox community. Anna, a young artist and student, was only an infant when her family left but still yearns to find her roots. When Anna is contacted by a stranger from their hometown and then disappears, Masha is called back to Wisconsin to find her, and this search changes the family forever.

---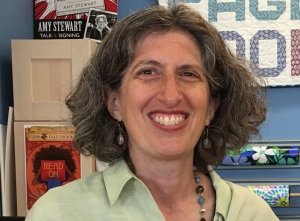 ABOUT THE MODERATOR
Deborah Kalb is a freelance writer and editor. She spent about two decades working as a journalist in Washington, D.C., for news organizations including Gannett News Service, Congressional Quarterly, U.S. News & World Report, and The Hill, mostly covering Congress and politics. Her book blog, Book Q&A's with Deborah Kalb, which she started in 2012, features hundreds of interviews she has conducted with a wide variety of authors.
She is the author of the new children's book The President and Me: John Adams and the Magic Bobblehead (Schiffer, 2018), the second in a series — after The President and Me: George Washington and the Magic Hat (Schiffer, 2016) — and the co-author, with her father, Marvin Kalb, of Haunting Legacy: Vietnam and the American Presidency from Ford to Obama (Brookings, 2011). She is the editor of the new two-volume reference book, Guide to U.S. Elections, 7th edition (CQ Press/SAGE, 2016), the co-author of The Presidents, First Ladies, and Vice Presidents (CQ Press, 2009), and the co-editor of State of the Union: Presidential Rhetoric from Woodrow Wilson to George W. Bush (CQ Press, 2007), and has contributed updates to a variety of CQ Press books on politics and government.