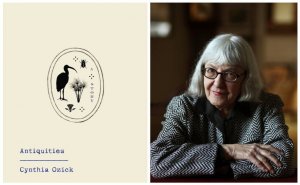 Tuesday, July 13 | 11:00 AM | Free
Antiquities by Cynthia Ozick
Lloyd Wilkinson Petrie, one of the seven elderly trustees of the now-defunct (for thirty-four years) Temple Academy for Boys, is preparing a memoir of his days at the school, intertwined with the troubling distractions of present events. As he navigates, with faltering recall, between the subtle anti-Semitism that pervaded the school's ethos and his fascination with his own family's heritage–in particular, his illustrious cousin, the renowned archaeologist Sir William Matthew Flinders Petrie–he reconstructs the passions of a childhood encounter with the oddly named Ben-Zion Elefantin, a mystifying older pupil who claims descent from Egypt's Elephantine Island. From this seed emerges one of Cynthia Ozick's most wondrous tales, touched by unsettling irony and the elusive flavor of a Kafka parable, and weaving, in her own distinctive voice, myth, and mania, history and illusion.

---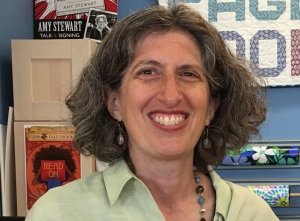 ABOUT THE MODERATOR
Deborah Kalb is a freelance writer and editor. She spent about two decades working as a journalist in Washington, D.C., for news organizations including Gannett News Service, Congressional Quarterly, U.S. News & World Report, and The Hill, mostly covering Congress and politics. Her book blog, Book Q&A's with Deborah Kalb, which she started in 2012, features hundreds of interviews she has conducted with a wide variety of authors.
She is the author of the new children's book The President and Me: John Adams and the Magic Bobblehead (Schiffer, 2018), the second in a series — after The President and Me: George Washington and the Magic Hat (Schiffer, 2016) — and the co-author, with her father, Marvin Kalb, of Haunting Legacy: Vietnam and the American Presidency from Ford to Obama (Brookings, 2011). She is the editor of the new two-volume reference book, Guide to U.S. Elections, 7th edition (CQ Press/SAGE, 2016), the co-author of The Presidents, First Ladies, and Vice Presidents (CQ Press, 2009), and the co-editor of State of the Union: Presidential Rhetoric from Woodrow Wilson to George W. Bush (CQ Press, 2007), and has contributed updates to a variety of CQ Press books on politics and government.