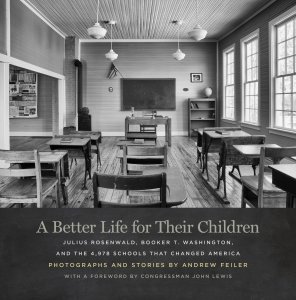 The Lessans Family Literary Series: Andrew Feiler: A Better Life for Their Children: Julius Rosenwald, Booker T. Washington and the 4,978 Schools That Changed America
Virtual Book and Conversation l Thursday, February 10 | 7:00 PM |$10
In honor of Black History Month, we are pleased to virtually welcome Andrew Feiler, author of A Better Life for Our Children for a virtual author talk and Q & A session via ZOOM. The program will be moderated by Dorothy A. Canter, Ph.D., President of the Campaign to Create the Julius Rosenwald & Rosenwald Schools National Historical Park.
ABOUT THE BOOK
Born to Jewish immigrants, Julius Rosenwald rose to lead Sears, Roebuck & Company and turn it into the world's largest retailer. Born into slavery, Booker T. Washington became the founding principal of the Tuskegee Institute. In 1912 the two men launched an ambitious program to partner with black communities across the segregated South to build public schools for African American children. This watershed moment in the history of philanthropy―one of the earliest collaborations between Jews and African Americans―drove dramatic improvement in African American educational attainment and fostered the generation who became the leaders and foot soldiers of the civil rights movement. Of the original 4,978 Rosenwald schools built between 1917 and 1937 across fifteen southern and border states, only about 500 survive. To tell this story visually, Andrew Feiler drove more than 25,000 miles, photographed 105 schools, and interviewed dozens of former students, teachers, preservationists, and community leaders.
Beyond the photographic documentation, A Better Life for Their Children includes an introduction from the late Congressman John Lewis, who attended a Rosenwald school in Alabama.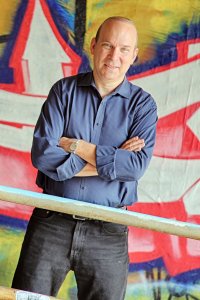 ABOUT THE AUTHOR
Andrew Feiler is a fifth-generation Georgian who grew up Jewish in Savannah.  He has been shaped by the rich complexities of the American South. Andrew, long active in civic life, created community initiatives, serves on multiple not-for-profit boards and is an active advisor to political leaders. His art is an extension of his civic values.  Andrew is an award-winning photographer whose work has been featured in museums, galleries, and magazines and is in a number of private collections. His photography is focused on the contemporary complexities of the American South. More of his photography can be seen at andrewfeiler.com.
ABOUT THE MODERATOR
Dorothy A. Canter, Ph.D., President of the Campaign to Create the Julius Rosenwald & Rosenwald Schools National Historical Park.
Prior to her retirement Dr. Dorothy Canter was a nationally recognized expert in the decontamination of bioterrorism agents and in preparedness activities for responding to and recovering from attacks with weapons of mass destruction, first at the US Environmental Protection Agency and then at the Johns Hopkins University Applied Physics Laboratory.  A volunteer for the National Parks Conservation Association for over 30 years, she has served in a number of capacities including nine years on the Board of Trustees.  In 2017, she founded the campaign to establish a National Historical Park honoring Julius Rosenwald and the Rosenwald Schools.