Girl – Then and Now
Ticket Price: $5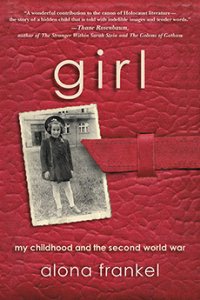 Alona Frankel is an award-winning author and illustrator of over 50 children's books. Her memoir, Girl: My Childhood and the Second World War, is a powerful testament to the resilience of the human spirit; the story of a young girl's self-preservation through a horrible war and its aftermath.
Sharing her childhood story, creative process and inspired life, this special event, presented in English, includes a Q&A as well as book signings in both English and Hebrew.
Presented in partnership with the Israeli House.