Meet the Bender JCC ECC Leadership Team
Rabbi Sarah Meytin, Director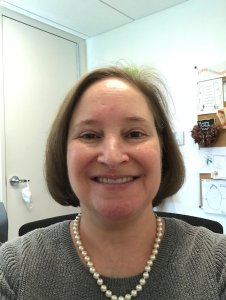 Rabbi Sarah Meytin (pronouns: she/her/hers) cultivates self-confident, competent, inquisitive mensches who embrace the world with awe and wonder. She brings a wealth of knowledge and experience in early childhood education and is deeply connected in our community. Sarah has worked in early childhood education since 2009, has completed the "90-hour course" in Early Childhood Education, and holds a National Director's Credential from the McCormick Center for Early Childhood Leadership. She is also an alumna of the Jewish Early Childhood Leadership Institute (JECELI). Sarah is currently completing a Master's Degree in Education with a concentration in Early Childhood through Gratz College. She has also earned Master of Social Work and Bachelor of Arts in Religion degrees. Sarah has been the Director of the Bender Early Childhood Center since 2019. Prior to this position, Sarah was a classroom teacher, assistant preschool director, and director of early childhood education in other Jewish preschool communities. Sarah is originally from the DC area. Sarah lives in Silver Spring, MD with her wife, Rachel, and their two teenage children.
Rachel Assal-Albert, Developmental Support Coordinator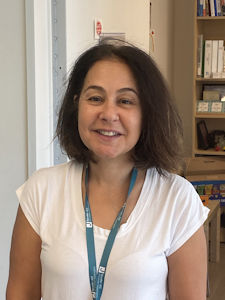 Rachel Assal-Albert is the Bender Early Childhood Center Developmental Support Coordinator. She holds a Master's Degree in Special Education with a focus on autism and additional certification in severe disabilities from the University of Maryland. Rachel has worked in many early childhood settings: public school systems, Early Head Start, individual families, therapists, and private preschools. She firmly believes in the power of early intervention. Throughout her career, She has supported both parents and providers in developing their skills to promote a healthy and positive learning environment for infants, toddlers, and preschoolers. Rachel believes working as a team and learning from each other is the best way to support young learners.
In her role at the Bender Early Childhood Center, she supports our school community in several ways. She works with our teaching team to ensure we meet each child's unique developmental and learning needs in our program. She is available to partner with teachers and parents in determining if additional or outside resources could be beneficial. Rachel is also available to lend assistance to families with specific questions or concerns.