LESSANS FAMILY Literary Series
All year long, we will bring you the best and brightest authors and artists from around the country for special events!
---
Inside Professor Wiesel's Classroom with Ariel Burger
Witness: Lessons from Elie Wiesel's Classroom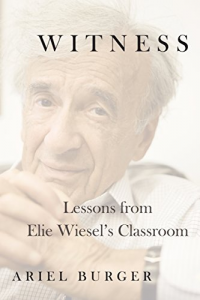 In the vein of Tuesdays with Morrie, a devoted protégé and friend of one of the world's great thinkers takes us into the sacred space of the classroom, showing Holocaust survivor and Nobel Peace Prize recipient Elie Wiesel not only as an extraordinary human being, but as a master teacher.
The world remembers Elie Wiesel—Nobel laureate, activist, and author of more than forty books, including Oprah's Book Club selection Night—as a great humanist. He passed away in July 2016.
Ariel Burger first met Elie Wiesel at age fifteen. They studied together and taught together. Witness chronicles the intimate conversations between these two men over decades, as Burger sought counsel on matters of intellect, spirituality, and faith, while navigating his own personal journey from boyhood to manhood, from student and assistant to rabbi and, in time, teacher.
Two types of tickets are available:
$15 Ticket Only
$40 Ticket & Book
Celebrate International Women's Day with Idra Novey
Those Who Knew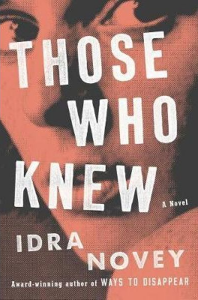 From the award-winning author of Ways to Disappear, a taut, timely novel about what a powerful politician thinks he can get away with and the group of misfits who finally bring him down.
On an unnamed island country ten years after the collapse of a U.S.-supported regime, Lena suspects the powerful senator she was involved with back in her student activist days is taking advantage of a young woman who's been introducing him at rallies. When the young woman ends up dead, Lena revisits her own fraught history with the senator and the violent incident that ended their relationship.
Two types of tickets will be available:
$15 Ticket Only
$40 Ticket & Book