Message from Michael

April 2018
Nine Days of We
On the Jewish calendar we are in the midst of the holiday period between Pesach and Lag B'Omer that is sometimes referred to as "the Yoms" – from Yom Ha'Shoah (Holocaust Memorial Day) to Yom HaZikaron (Israel's Memorial Day) to Yom HaAtzmaut (Israeli Independence Day). When I look at my calendar in Microsoft Outlook, I notice that these dates are labeled as holidays in "Israel" as opposed to Pesach and Lag B'Omer which are labeled as "Jewish Religious Holidays." Maybe I'm reading too much into it, but the implication seems to be a distinction (intended or not) between holidays celebrated only in Israel and holidays for all Jews. Maybe they should all be labeled as Jewish holidays.
That distinction just doesn't make sense to me. We have been commemorating these holidays in our community and at the JCC for many, many years. In his book "A Passion for a People," Avraham Infeld calls this period "The Nine Days of We." Infeld makes the case that these are holidays of the Jewish People because "we commemorate the Jewish People's collective transition, the fundamental shift from destruction and powerlessness to independence and sovereignty…viewing Israel as integrally connected to the Jewish People as a People." In other words, as Jews we commemorate this experience together.
I've had the opportunity to learn with Avraham Infeld a number of times. He is often described as one of the most unique and compelling teachers and leaders in the Jewish world today. He has had many leadership roles in both the U.S. and Israel. I find his "passion" about Jewish life and Jewish Peoplehood to be both infectious and compelling. One of his main themes is that Judaism is not a religion. He declares that "Judaism is a civilization, a nation and a people."
The recently released 2017 Greater Washington Jewish Community Demographic Study shows that many of us believe similarly: 65% of us believe that "Judaism is very much a matter of culture" and 40% of us believe it is "very much a matter of ethnicity." Only 33% believe that "Judaism is very much a matter of religion." For me, feeling that I am part of the Jewish people has a great deal to do with why I do the work that I do.
Jewish Peoplehood informs our work at the JCC. It motivates us to bridge divides and collaborate wherever possible in our community and to connect our JCC to Jewish communities in other countries. It serves as the basis for our ongoing partnership with the DC area Israeli-American Council that seeks to engage Israeli-Americans living in our community and connect them with the broader Jewish community. And, it is the basis for strengthening our connection between Israel and the JCC through sponsored trips, having shlichim (emissaries) as part of our staff, offering Hebrew classes, hosting the Israeli Scouts, bringing Israeli arts and culture programs, and so much more.
As Jews we find so many ways to divide ourselves, on issues and beliefs.  The Nine Days of We are an opportunity to come together as a People. You can participate in our community-wide Yom HaShoah observance, organized by the Jewish Community Relations Council, on Sunday, April 15 at Temple Beth Ami); you can participate in our community's Yom HaZikaron commemoration, organized by the Israeli Embassy, on Tuesday, April 17 at Melvin Berman Hebrew Academy at 7 PM; and you can participate in our Yom HaAtzmaut Israel @ 70 Celebration at the JCC on Saturday, April 21 at 8:30 PM (for adults) in partnership with the Israeli American Council and on Sunday, April 22, from 1-5 PM (for families).  I hope we can be there together.
Click Here to get more information on these events and more!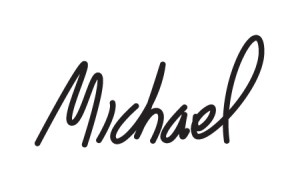 Michael Feinstein
CEO & President
Message from Heidi
February 2018
On the Meaning of Community

The mission of the Bender JCC of Greater Washington is to cultivate communities in a warm and inclusive environment to celebrate Jewish life and values. Our board arrived at this mission statement after careful deliberation and discussion over what is the core significance of our Center.  We chose to include "cultivate communities
" at the beginning of the mission statement because we believe that the building of the many micro-communities is what sustains our membership and engages the hundreds of people who come through our doors every day.
What actually is a community? According to Rabbi Ari Moffic writing for eJewish Philanthropy, a community can be many things to many people. There are geographical communities, school communities, family communities, and online communities. As for the Jewish community, Rabbi Moffic writes, "Since I've spent my rabbinate working with interfaith families, I sort of cringe when even saying the phrase, 'Jewish community' because it feels exclusive and leaves out people. We're not a community of only Jews. What could we call people gathered because of Judaism who are themselves diverse?"
Our Jewish community is made up of many micro-communities. We see this every day at the Bender JCC. There are communities within the fitness center and within our swim programs. There are the men's group community and the preschool and camp communities. Our community of seniors gathers for learning and meals. We have a robust community of Israelis as well as Russian Jews who gather for our myriad of programs or just to schmooze in our lobby. On Monday nights, we have the BBYO teen community boisterously and happily filling our Center with laughter. And, we have a strong community that gathers for o
ur literary programs and film. These are just a few of the communities within our Center. All of them are supported by the work we do here at the Bender JCC. There is not a monopoly on the Jewish community. It flourishes within our walls as well as outside of them.
The importance of building community is to foster a sense of belonging and to provide an opportunity for people to connect with others who share their interests while also appreciating their uniqueness. This is the purpose of "cultivating" communities that support both group and individual alike.
Rabbi Moffit refers to an image of a "spiritual eruv [that connects] everybody engaged with Judaism in all different ways. This is our modern community. This is how we network. We can find each other in a spiritual eruv and help each other." It is this beautiful image of connection that resonates throughout the Bender JCC and informs the work we do every day to enhance the communities that flourish here.
Sincerely yours,
Heidi Hookman Brodsky
Chair, Board of Directors