Message from Michael

November 2017
How often do you wonder about the ultimate impact from something you do? That's something I think about a lot, particularly from the perspective of the Bender JCC. I think about how the actions I take flow through the organization and I think about how the programs we offer impact the participants and our community. The image that comes to my mind is best conjured by the Dalai Lama's quote, "Just as ripples spread out when a single pebble is dropped into the water, the actions of individuals can have far reaching effects."
I usually picture the stone being dropped into a pond as opposed to an ocean. After all, how could a stone dropped in the ocean cause ripples between continents? I learned how that can happen last month when I was in Israel as a participant in our Federation's incredible Israel Your Way Mission. Our group of about 20 was sitting in a gymnasium to learn about the American Jewish Joint Distribution Committee's (JDC) Accessible Health Zone program which works with vulnerable disabled populations. Recognizing that the physically disabled are at greater risk for becoming overweight and developing diabetes, this program engages 100 children in wheelchair basketball to create healthy habits in a community-based setting. This is part of JDC's goal for an inclusive Israel.
So, where's the ripple? The JDC staff member telling us about this program was Sarah Groner who shared with us that her commitment to inclusion began at our Camp JCC, first as a camper and then as an inclusion counselor. In that moment, I felt that it was more of a tidal wave than a ripple to learn of the positive impact of our inclusion camp on Sarah who then brought those values to her work in Israel.
This ripple has given me a whole new perspective on how to think about the impact of our inclusion program, as well as all of our programs. We can see how the inclusion program improves the self-confidence and social skills of the children and teens with disabilities in a fun summer environment. We can also see the benefits on more typically-developing children as they make friends without consideration of ability. We've also seen many inclusion counselors change their majors to pursue careers working with children or adults with disabilities. And now we know that our impact can cross the ocean.
Our inclusion program started almost 40 years ago with the simple goal of providing a typical summer camp experience to children with disabilities who had nowhere else to go. Almost two generations later, the results have been deep and broad. I wish there were an easy way to track all of the ripples and quantitatively measure the impact locally and even globally over the long term. I can only imagine the positive stories we would hear about the benefits of being inclusive.
On November 18, our local stories will be front and center at our Dinner of Champions, which serves as the fundraising engine for our camp inclusion program. It is both amazing and heartwarming that this event already has a waiting list weeks in advance. I attribute that to our honorees and the fact that so many in our community understand the value of inclusion. We fundraise for our inclusion program because for us, inclusion means participating without additional cost to the participant even though it costs the JCC almost $3,000 per inclusion camper for one-on-one support.  So, even with a full house, additional funding will enable us to serve more children, provide them with more support and expand our inclusive philosophy to other programs at Bender JCC.
If you want to learn more about this incredible program and become one of our ripples, visit www.benderjccgw.org/champions. You just might change the world.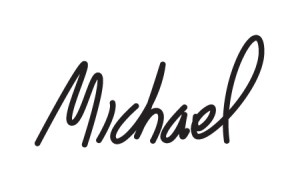 Message from Heidi

November 2017
November has always been one of my favorite months, in large part because of Thanksgiving. The tradition of gathering with family and friends around the large Thanksgiving table to celebrate is excuse enough to indulge in the overabundance of food and drinks.
When I was a girl, a friend asked me if I celebrated Thanksgiving. She mistakenly thought that Jewish people only celebrated Jewish holidays. I was completely taken aback by her question. I told her, "Of course I celebrate Thanksgiving. I'm American!"
In actuality, the holiday of giving thanks is consistent with the Jewish way of life. After all, it is our practice as a people to give thanks for our food, our lives and our blessings. Even those of us who are not inclined to give formal thanks in the way of prayer know that as Jews, we have much to be thankful for in our country.
As I reflect on this past year's difficult times in the world at large, in our country, and at our own Bender JCC, I am thankful that we have the great fortune to live in a place where all of us, regardless of our color, background, religion or beliefs, can practice freely in a real democracy that stands for equality for all Americans. This promise brought our grandparents to America and is, I believe, the essence of the Thanksgiving holiday.
Happy Thanksgiving and, on behalf of the entire Board of the Bender JCC, I thank you for being a part of our incredible community.
Sincerely yours,
Heidi Hookman Brodsky