Message from Michael

December 2017
Rarely do I look forward to the end of a year as much as I am to the closing of 2017. It has been a year in which polarization and incivility have reached new heights in American society and within the Jewish people. It has been a year of bomb threats, violence and increased anti-Semitism. It has been a year of natural disasters from floods and wildfires that have left devastation in their wake. And, it has been a year of revelations of despicable acts by some of our most well-known public figures. As a Jewish American, I struggle with how to absorb so much negativity and move forward into the New Year.As Americans, I've noticed that we have very short-term memories. Somehow, we can demand stronger gun control following each mass shooting and within a few short weeks or months, we have moved on, forgetting about the issue until the next tragedy. It truly boggles my mind. As Jews, our 3000-plus year memory is core to our identity. Our Jewish calendar is filled with opportunities to remember our past. We use our memory of the past to inform the present and drive the future. I think this concept is best encapsulated in the value of Tikkun Olam (repairing the world) as expressed by our sage Rabbi Tarfon who said, "You are not obligated to complete the work, but neither are you free to abandon it."
When I look back on 2017, it would be nice to wash my hands of it and look at 2018 as a fresh start. But, I can't. I am filled with the memories of our country's leadership disparaging immigrants and Muslims; the Israeli government reneging on its agreement for an egalitarian prayer section at the Western Wall; evacuating our building; Charlottesville; the Las Vegas and First Baptist Church of Sutherland Springs, Texas shootings; anti-Semitic graffiti at the JCC of Northern Virginia; the flooded Houston JCC; and the courageous women (and men) who have spoken out against sexual harassment and abuse in the workplace.
Our world is in need of serious repair. At the same time we can be overwhelmed by tragedy, crisis and disaster fatigue, often compartmentalizing in order to move forward. We don't think we can make a difference so we move on. The only way for me to move forward is to follow the words of Rabbi Tarfon and believe with all of my heart that the actions of one person can make a difference and the actions many people coming together can make a bigger difference.
In light of the changes we are seeing in society, our board of directors and staff have been thinking a lot about the purpose of our JCC – why do we exist? We were founded over 100 years ago to help Jewish immigrants acculturate to American life. That was accomplished long ago, so what is our purpose today?
Here's what we believe to be true that is relevant to our purpose:
• People are searching for community and meaning.
• People want to explore Judaism in their own way without being judged.
• Many people want to connect to Judaism through culture.
• Interfaith couples and families have become commonplace in Jewish life.
Given our beliefs, we are committed to:
• Being welcoming, inclusive and accessible to all – pluralistic, interfaith, intergenerational, and judgment-free.
• Providing many different ways for our community to connect and participate.
• Offering opportunities for people to discover their own Jewish journeys.
• Keeping Jewish values at the core of our work.
These beliefs and commitments have led us to understand anew the shared purpose of our JCC and its communities as "creating enriching experiences so that people are inspired to connect with each other, Jewish values and heritage." We will pursue this purpose by "cultivating communities in a warm and inclusive environment to celebrate Jewish life and values."
I believe our purpose and mission connect directly back to the issues that have made 2017 so difficult. When we are inspired to come together in relationship and community around shared heritage and values and are open to what Jewish wisdom has to offer today, we create a link to our past, we are better equipped to face today, and we can change the world of tomorrow. In that spirit, we are thinking about what new creative and meaningful programs the Bender JCC can offer to enrich the lives of our participants, and how we can better serve as the community town-square where controversial issues can be safely and civilly explored and discussed. I am looking forward to 2018 and the new possibilities that are ahead.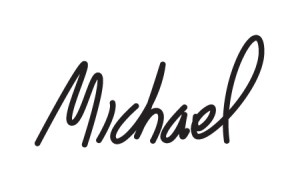 Message from Heidi

November 2017
November has always been one of my favorite months, in large part because of Thanksgiving. The tradition of gathering with family and friends around the large Thanksgiving table to celebrate is excuse enough to indulge in the overabundance of food and drinks.
When I was a girl, a friend asked me if I celebrated Thanksgiving. She mistakenly thought that Jewish people only celebrated Jewish holidays. I was completely taken aback by her question. I told her, "Of course I celebrate Thanksgiving. I'm American!"
In actuality, the holiday of giving thanks is consistent with the Jewish way of life. After all, it is our practice as a people to give thanks for our food, our lives and our blessings. Even those of us who are not inclined to give formal thanks in the way of prayer know that as Jews, we have much to be thankful for in our country.
As I reflect on this past year's difficult times in the world at large, in our country, and at our own Bender JCC, I am thankful that we have the great fortune to live in a place where all of us, regardless of our color, background, religion or beliefs, can practice freely in a real democracy that stands for equality for all Americans. This promise brought our grandparents to America and is, I believe, the essence of the Thanksgiving holiday.
Happy Thanksgiving and, on behalf of the entire Board of the Bender JCC, I thank you for being a part of our incredible community.
Sincerely yours,
Heidi Hookman Brodsky