Message from Michael

October 2017
Rosh Hashanah is also called Yom HaZikaron, the Day of Remembrance, and Yom Zikaron Truah, the Day of the Blowing of the Horn for Remembrance. The shofar is blown 100 times on Rosh Hashanah. Given the focus on blowing the shofar, I am intrigued that the commandment is to listen to the shofar.  We start the New Year by listening. When I look at the world around me, there does not seem to be a lot of listening. Just turn on the news and what you notice is a great deal of speaking and shouting.
More often than not, communication is now a one-way activity conveyed through a megaphone, a post or a tweet. We seem to be living Paul Simon's Sound of Silence – "People talking without speaking, people hearing without listening." Dialogue has disappeared. When we are not in dialogue, we are not in relationship. And when we are not in relationship, we get breakdown and gridlock.
This is anathema to me because it is the antithesis of what it means to be Jewish. If you recall the Joseph story from Genesis, Joseph's brothers were at such odds with Joseph that "they could not speak to him in peace." They were not in dialogue and they were not in relationship. The result is that they sold him into slavery. When I think about the Jewish value around listening, I think about the central prayer of our morning and evening service, the Shema – "Shema Y'israel…Listen Israel." Every day, we focus on listening.
The sound of the shofar is such a jolt that we are drawn to listen to it. The shofar reminds me of the importance of listening. As I go into the New Year and consider how I can improve in the coming year, I wonder if I can be a better listener. Am I focused and present when I'm in conversation or am I only partially present because I'm thinking about something else or distracted by a phone call, reminder or text?  Given how much of my day is spent in meetings, interactions with JCC participants and on phone calls, maybe I could be more effective if I were a better listener. Maybe I would have more fulfilling relationships with family and friends if I were a better listener. And, what would being a really good listener look like?
Leadership experts Jack Zenger and Joseph Folkman wrote a fascinating article, "What Great Listeners Actually Do," that appeared in Harvard Business Review. The research suggests that effective listening is much more active than being quiet, paying attention and remembering what someone says. They found that good listening involves:
Periodically asking questions that promote discovery and insight. Good listening is actually an active dialogue.
Making the other person feel supported and creating a safe environment for open discussion of issues and differences. Good listening builds the other person's self-esteem.
A cooperative conversation that is not defensive. Good listening can include disagreements but they come from a place of being helpful, not trying to win an argument.
Providing feedback and suggestions. A good listener's suggestions may actually be received better because of their listening skills.
So, good listening adds value for both parties in dialogue. It is not a one-way transmission of information to be absorbed; it is an active conversation with the intention of being open and non-judgmental to advance the understanding that two people have.
Yes, I can be a better listener and I am resolved to do that. I can only imagine how much more positive our civil society would be if our discourse actually involved listening. That's a good wish for the New Year.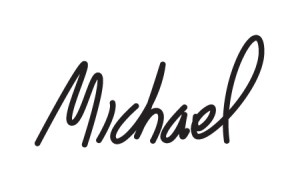 Message from Heidi
Giving Back to Our Community

September 2017
It was my great honor in July to begin my term as chair of the board of directors of the Bender JCC of Greater Washington. I have happily served on this board for the past eight years and have watched, and hopefully helped with, the success of our wonderful community center.
I am the mother to three wonderful young women who all attended the Jewish Day School across the street. Two are now off at college and the youngest is a high school sophomore in Bethesda. My husband, Michael, and I are so proud of our daughters and it has been, and continues to be, an important goal for us both to model for them the importance of giving back to our community.
The board of our JCC is a group of 27 accomplished people, all of whom give so much of their time and resources to keep our community vibrant and flourishing. Our board strives always to function as a best-practice board, representing the community and our members, so there is a lot of attention to information gathering, governance and supporting our terrific staff.
It is a very exciting time to be in a leadership role with the Bender JCC. Ideas imagined years ago have come to fruition and there has been growth in every area of the organization, including the physical improvements to our preschool, gallery and social hall, as well as the planned improvements to the outdoor pool and other common areas of the center. We have also seen expansion of many of our signature programs both inside and outside of the center.
I am grateful for the talents and efforts of our incredible staff, led by Michael Feinstein. I believe that our board has the vision of what we are capable of becoming as a community organization and my goal is to keep us loyal to that vision and to continue to expand on our opportunities.
I look forward to this coming year and wish you all a fruitful, happy, healthy new year.
Sincerely yours,
Heidi Hookman Brodsky