Exhibit
Gallery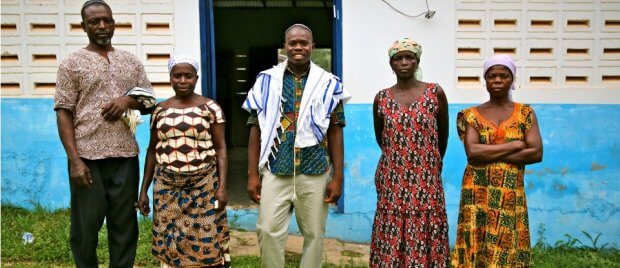 The Jews of Africa: A Photographic Journey Into Ancient and Awakening Communities
March 10 - April 16, 2017
There will be a Preview Reception with the Artist on Thursday, March 9 from 5:30 – 7:30.
Please RSVP to Lisa Del Sesto.
Connect. Interact. Experience.
We welcome you to witness Jono David's four-year project documenting Jewish life, culture, and history in 30 African countries and territories
The exhibition features 59 images, numerous anecdotal narrations and "Jewish African Voices" — video commentaries from people across the Jewish African world.
For more information please contact Lisa Del Sesto at 301-348-3756 ldelsesto@benderjccgw.org.
Funding for The Jews of Africa provided by Jono David/HaChayim HaYehudim Jewish Photo Library.
The Goldman Gallery is open when the Bender JCC is open.
The Bender JCC gratefully acknowledges The Jerome A. and Deena L. Kaplan Family Foundation for supporting this exhibit.
This is a program of the Gildenhorn/Speisman Center for the Arts.
Bender JCC  of Greater Washington is supported in part by funding from the Montgomery County government and the Arts and Humanities Council of Montgomery County.