Women With Weights
Starts April 24, 2017 - Ends June 2, 2017
Mondays & Fridays | 9:30 - 10:30 AM
Purchase Tickets
Program Cost: $160 for Bender JCC Members | $185 for the General Public
If Saturdays are for the boys, it's only fair that women get two days!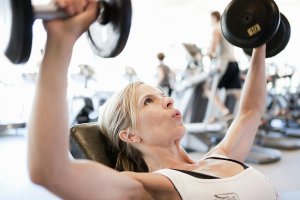 Women With Weights meets on Monday and Friday morning from 9:30 – 10:30 AM starting April 24 and runs through June 2.
This 60-minute, women's only program is designed to target multiple muscle groups at once.
Build lean muscle, lose body fat and burn calories!
For more information, contact Dahhia Johnson at 301-348-3894 or dsmith­-johnson@benderjccgw.org.