What the Dead Sea Scrolls Teach Us About The Bible
April 30, 2017
7:30 PM
B'nai Israel Congregation
6301 Montrose Road
North Bethesda, MD
Sidnie White Crawford | University of Nebraska at Lincoln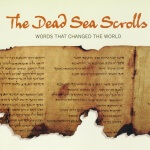 The discovery of the Dead Sea Scrolls has dramatically increased our knowledge of the history of the text of the Hebrew Bible and the formation of the Jewish canon.  This lecture will explore what the Dead Sea Scrolls reveal about the text of the Bible.  How did the books of the Bible reach the form they now have?  How did scribes copy and pass down their inherited traditions in the Second Temple period?
The lecture will also consider the process of "canon formation" in the Second Temple period.  What biblical books were considered authoritative for all Jews?  Why did different Jewish groups have conflicting lists of authoritative books?  How did we get the present canon of Jewish Scripture?
Lavishly illustrated, this lecture will bring alive a little-known period of Jewish history through the lens of these transformative historical documents.
Reservations are not required. Fees per lecture are: free – high school students; $5 – Residents of CES Life Communities, college students and co-sponsors; $8 – BASONOVA & Bender JCC members, and; $10 – the general public. For more information, please contact BAF.JCCGW@gmail.com.
Click here to subscribe to the BAF 2016-2017 lecture season.