Still We Rise: A Women's Seder
April 2, 2017
5:00 - 8:00 PM
It's in the reach of my arms,
The span of my hips,
The stride of my step,
The curl of my lips.
I'm a woman
Phenomenally.
Phenomenal woman,
That's me.
Maya Angelou, Phenomenal Woman
Forget whatever you think you know about Women's Seders!
Still We Rise: A Women's Seder, led by Rabbi JoHanna Potts and chaired by Randi Meyrowitz, promises to be an entirely original haggadah-reading, wine-drinking, food-loving, voice-raising, story-telling, music-singing, laughter-inducing, emotion-causing, action-inspiring, not to be missed, Women's Seder. Come together for a magical evening of women's solidarity, empowerment, and freedom. Together, we will rise!
Featuring the University of Maryland's, all female, Jewish a capella group, Mezumenet and Bender JCC favorite, Lisa Baydush.
I must attend! Purchasing tickets now!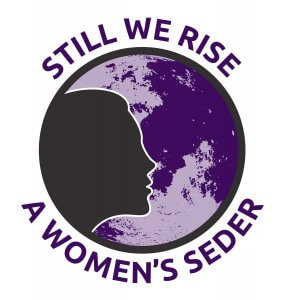 The Seder
Cocktails | 5:00 – 6:00 PM
Seder | 6:00 – 8:00 PM
We invite everyone to wear your finest white apparel to honor the suffragette movement and celebrate the progress women have and continue to make. (But really most importantly, we want you to wear whatever you feel most comfortable and confident in!)
For more information, please contact Lisa Del Sesto at ldelsesto@benderjccgw.org or 301-348-3756.
This Seder is made possible by the generous support of the Elaine Gorbach Levine Foundation.