Megiddo and the Roman Sixth Legion: New Excavations and Early Jewish-Christian-Roman Relations
November 14, 2017
8:00 PM
Guest Speaker: Matthew Adams | Executive Director, W.F. Albright Institute for Archaeological Research; Co-Director, Megiddo Excavations
Lecture Description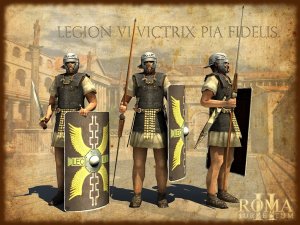 In the late 1st and early 2nd Centuries CE, dangerous Jewish (and incipient Christian) rebels were causing problems for the Roman Empire in Israel. Though the First Revolt resulted in the destruction of the temple in Jerusalem in 70 CE and in the establishment of a permanent base of the Tenth Legion there, these groups continued to harass their overlords.
Historical sources indicate the Roman Sixth Legion was deployed there in the early 2nd Century CE to provide support for the Tenth Legion, a sure sign that the rebels were acting up again. The Sixth Legion established their base somewhere near Megiddo, but its exact location has been a mystery.
Using historical and geographical sources, aerial photography, and remote sensing, the fortress was recently located, providing the first modern glimpse of a 2nd Century Roman military base in the entire eastern Empire. Together with the early Christian Prayer hall discovered in 2005 in the adjacent Jewish village of Caparcotani, the new excavations shed new light on Jewish-Christian-Roman relations and the composition of the Book of Revelation.
Reservations are not required. Fees per lecture are: free – high school students; $5 – Residents of CES Life Communities, college students and co-sponsors; $8 – BASONOVA & Bender JCC members, and; $10 – the general public. For more information, please contact BAF.JCCGW@gmail.com.
Subscriptions for the BAF 2017-2018 lecture season are coming soon.