A voice is a human gift; it should be cherished and used, to utter fully human speech as possible. Powerlessness and silence go together. – Margaret Atwood

Forget whatever you think you know about Women's Seders!
Claim your power. Own your body. Tell your story. Be heard at this year's Women's Seder led by Rabbi JoHanna Potts. Join together for a night of listening and sharing, laughing and crying, eating and drinking, dancing and singing, and so much more. You won't want to miss this.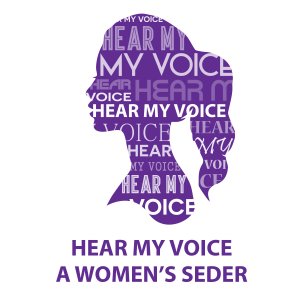 The Seder
Reception | 6:00 – 6:30 PM
Seder | 6:30 – 8:00 PM
We invite everyone to wear your finest white apparel to honor the suffragette movement and celebrate the progress women have and continue to make. (But really most importantly, we want you to wear whatever you feel most comfortable and confident in!)
For more information, please contact Lisa Del Sesto at ldelsesto@benderjccgw.org or 301-348-3756.