The Book of Esther Revealed
February 21, 2018
8:00 PM
Guest Speaker: Adele Berlin | Professor Emerita, University of Maryland
Lecture Description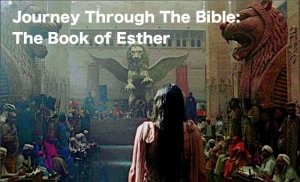 How should we understand the Hebrew Bible's Book of Esther? How "biblical" is it? How "religious" is it? How "Persian" is it? How "true" is it? Why was it written? What happened to the book when it was translated into Greek? If Esther makes no reference to God's name, to the Temple, to prayer, or to distinctive Jewish practices, then why is it part of the Jewish canon?
These and other points will be discussed as we analyze the literary style and influences on the book, its historical background, and its relation to the festival of Purim.
Reservations are not required. Fees per lecture are: free – high school students; $5 – Residents of CES Life Communities, college students and co-sponsors; $8 – BASONOVA & Bender JCC members, and; $10 – the general public. For more information, please contact BAF.JCCGW@gmail.com.
Subscriptions for the BAF 2017-2018 lecture season are coming soon.