Family Engagement with the Bender JCC & PJ Library
What is J Play?
The Bender JCC of Greater Washington, along with PJ Library, welcomes Montgomery County families to join us for fun-filled Jewish experiences both inside and outside the walls of the Bender JCC.  Through play dates, community events, and holiday celebrations we aim to connect families and build friendships in their geographic area (Play dates occur throughout MoCo, not just Rockville).
The Bender JCC embraces and welcomes the diversity of our community and encourages everyone to seek meaning and fulfillment by participating in our rich programming inspired by our Jewish heritage.  We open our doors to everyone, including people of all backgrounds, religions, abilities and sexual orientations, and interfaith couples and families. Inclusion permeates our Center.
What else can families with young children do at the Bender JCC?
From our renowned preschool and camp programs to our resource-packed parenting center, children and families thrive at the Bender JCC. The Bender JCC provides activities, classes and educational opportunities for the whole family.  Celebrate Jewish holidays, cultivate essential developmental skills, and create play-filled memories and much more.  The Bender JCC also offers a fantastic fitness experience for your young ones. Children can make a splash in our indoor and outdoor pools, run around in our children's play gyms, and take entry level sports, arts, dance, and music courses.
J Play & Family Engagement Programs
UPCOMING J Play EVENTS
Challah Tots
Check out our new dates!
Join the Bender JCC of for preschool-friendly challah making, activities, and a PJ Library story time in preparation for Shabbat. Click here for more info.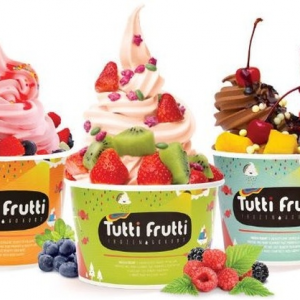 Sweet Summer Series
Thursday, May 17 | 5:30 – 6:30 PM
Join the Bender JCC and PJ Library for the 5th annual Sweet Summer Series! There will be discounts on frozen treats, crafts, socializing, and PJ Library storytime. Click here for more info.
Hebrew Storytime
Sunday, May 20 | 4:00 – 5:30 PM
Hebrew story time is a reoccurring program run by the Israeli House- Washington and the Bender JCC. Click here for more info.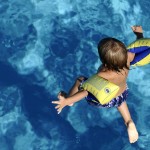 Splash into Shabbat: Dairy Potluck Shabbat Dinner
Friday, June 8 | 5:00 – 7:45 PM
Bring in Shabbat by the pool with the Bender JCC and B'nai Israel. B'nai Israel will be leading a Family Shabbat Service followed by a Potluck Dinner. Click here for more info.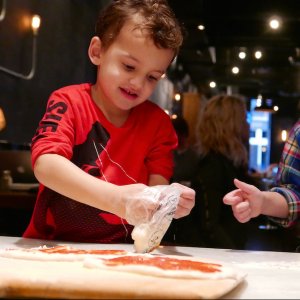 Potchky with Pizza
Tuesday, June 19 | 11:00 AM – 12:00 PM
Dish it out with J Play and PJ Library! Have your kids roll up their sleeves for a fun and free pizza making party. Click here for more information.
Swinging, Stretching, Snacks & Stories at Rio
Tuesday, June 26 | 10:30 – 11:30 AM
Come stretch out with J Play and PJ Library! Jessica Robinson, a certified Budding Yogis teacher, will lead caregivers and tots in some fun, easy-to-do yoga – no prior experience required. Click here for more information.
Littles at the Lanes
Monday, July 17 | 10:30 -11:30 AM
Come roll with the Bender JCC and PJ Library at Pinstripes Kids Club Bowling. Kids bowl for $3 per hour with a $3 shoe rental and parents bowl free! We'll have lots of fun crafts and PJ Library Storytime! Click here for more information.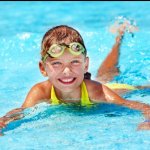 Splash into Shabbat
Friday, July 27 | 4:30 – 6:30 PM
Splash into Shabbat with the Bender JCC and Beth El.  Join us for pool activities and a fun, musical, Kabbalat Shabbat experience by the pool!  Extend the evening and bring a picnic dairy dinner for your family enjoy.  Click here for more info.
 
Jewish Bedtime Stories & Songs
PJ Library
Parents of small children know that stories are for more than just bedtime. The wonderful habit of ending your child's busy day by reading together inspired this popular national program funded in part through the Harold Grinspoon Foundation. Greater Washington families raising Jewish children between the ages of 6 months and 8 years old. Subscriptions (one per family) are offered on a first-come, first-served basis. Invite friends, family, and neighbors to join in as well!
Join a growing global community of more than 200,000 PJ Library families throughout North America and Israel and sign up today! Enroll here!
Visit PJ Library of Greater Washington to learn more about our local PJ Library Community.
Keshet Sfarim
Keshet Sfarim is an IAC enrichment program for families with children ages 2-8. To cultivate a connection to Judaism, this program brings together Hebrew language learning with Israeli culture through hand-picked children's books. During the school year, families will receive books carefully selected by educators, and delivered to their homes once a month.
.8-2 למשפחות עם ילדים בגילאים  IAC קשת היא תכנית העשרה מבית
דרך טיפוח הקשר ליהדות
.התכנית מפגישה בין למידת השפה העברית לתרבות הישראלית באמצעות ספרי ילדים שנכתבו על ידי מיטב הסופרים הישראלים
במהלך השנה ישלחו ישירות לבית אחת לחודש ספרי ילדים מטובי הסופרים אשר נבחרו בקפידה על ידי אנשי חינוך
Visit Keshet Sfarim to learn how to sign up.
Please contact Jennifer Radosh, our Family Program Coordinator, at jradosh@benderjccgw.org or 301-348-3848 with any questions, suggestions, or just to help out!
Featured
PJ Book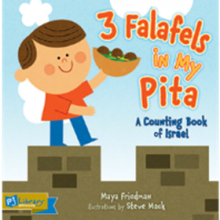 3 Falafels in My Pita: A Counting Book of Israel
How many ways do we love Israel? Let's count them...at least up until we reach the number 10!