Art
Art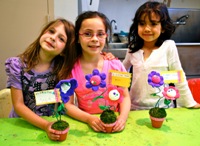 With two well-equipped mixed media studios and one ceramics studio, the Bender JCC offers innovative art classes and workshops for all ages and levels of ability, including ceramics, drawing, painting, usable crafts, puppetry and much more. Visiting artists also offer festive arts workshops based on major Jewish festivals and holidays throughout the year.
Contact Sarah Weissman at 301-348-3767 or sweissman@benderjccgw.org to learn more.
Dance
Dance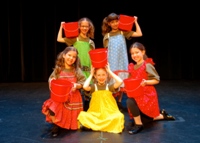 The Bender JCC School of Dance offers a full and varied curriculum with instruction in all disciplines of dance for students at all levels, an excellent faculty and small class sizes, encouraging the development of talent, confidence and self-discipline through individual attention.
Click here to learn more about the Bender JCC School of Dance
Contact Debbie Clark at 301-348-3777 or dclark@benderjccgw.org to learn more.
Music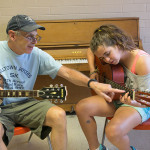 The Bender JCC School of Music offers lessons for all ages that foster a lifelong appreciation of music.  For infants through age 5, the Parenting Center offers Music Together.  Private lessons are available for ages 5 and up.
Contact Janet Getz at 301-348-3779 or jgetz@benderjccgw.org to learn more.
Private Instruction
Age 5+. Saturday – Thursday. No specific start date required. Private music lessons are also offered in Hebrew for guitar and in Korean for piano. Times to be arranged; registration not accepted without prior approval of the Music Director. Online registration is NOT available for Private Music Lessons. Please contact Janet Getz directly at 301-348-3779 or jgetz@benderjccgw.org.
Piano
Guitar (acoustic, electric, bass)
Percussion (drums and more)
Voice
Woodwinds (flute, clarinet, oboe, bassoon, saxophone)
Strings (violin, viola, cello)
Brass (trumpet, trombone)
Click here for music lesson rates.