Passover Seder Crash Course
Wednesday Evenings, March 14 & 21, 2018 | 7:30 – 8:00 PM
Experience a Passover like never before with the LINKS Passover Seder Crash Course at the Bender JCC! Explore Passover themes and make this year's Seder more relevant, meaningful, and memorable for yourself and the whole family!
March 14 – The Lamb and the Lamborghini: Your Passover Will Never Be the Same! – Presented by Mr. Daniel Ratner
March 21 – Why are We Still Telling This Story? – Presented by Rabbi Hillel Shaps
For more information contact Rabbi Hillel Shaps at hshaps@linksgw.org or 347-869-9361
70 Years of Israeli Music: A Tribute to Naomi Shemer
Thursday, March 22, 2018
7:30 PM – Join us for a sing-along and lecture on the life and work of Naomi Shemer, leading Israeli musician and songwriter, and one of the pillars of Israeli music as we know it today. We will talk about her songs, as well as unknown sides of her personality and life, and will review all of this alongside her relationship to major events in the history of modern Israel. The lecture will be in Hebrew, by Roy Rimshon, a scholar from Kibutz Kinneret.
Click here for tickets & more information
Big Sonia Screening
Saturday, March 24 | 4:00 PM
BlackRock Center for the Arts | 12901 Town Commons Drive, Germantown, Maryland 20874
For years, Sonia Warshawski (90) has been an inspirational public speaker at schools and prisons, where her stories of surviving the Holocaust as a teenager have inspired countless people who once felt their own traumas would leave them broken forever. But when Sonia is served an eviction notice for her iconic tailor shop (in a dead mall), she's confronted with an agonizing decision: either open up a new shop, or retire. For a woman who admits she stays busy "to keep the dark parts away", facing retirement dredges up fears she'd long forgot she had, and her horrific past resurfaces. BIG SONIA explores what it means to be a survivor and how this affects families and generations. Will you let your trauma define you? Or will your past make you stronger?
This screening will be General Admission and seating is first-come, first served. If you have any questions or concerns, please contact our Patron Services team by emailing info@blackrockcenter.org, or calling 240-912-1058.
"More Than Just Mosaics: The Ancient Synagogue at Huqoq in Israel's Galilee" with Dr. Jodi Magness
Sunday, March 25 | 7:30 – 9:00PM
B'nai Israel Congregation | 6301 Montrose Road, Rockville, MD 20852
This event is free and pre-registration is recommended at www.foundjs.org
The ancient village of Huqoq in Israel's Galilee has gained fame for the excavations directed by Professor Jodi Magness. These excavations have brought to light the remains of a monumental Late Roman period (400s CE) synagogue building that is replete with stunning and unique mosaics. These mosaics include depictions of the biblical hero Samson, Noah's Ark, the parting of the Red Sea, and the first non-biblical story ever discovered decorating an ancient synagogue. In this richly illustrated lecture, Professor Magness will describe these exciting finds, plus the discoveries made during the summer of 2017, including mosaics showing the building of the Tower of Babel, Jonah and the whale, and the Roman sun god Helios on a four-horse chariot.
Archaeologist Jodi Magness holds the Kenan Distinguished Professor chair in the Department of Religious Studies at the University of North Carolina at Chapel Hill. She is the President of the Archaeological Institute of America. Dr. Magness is also the Excavation Director at Huquq in Israel's Galilee. She has published ten books, including The Archaeology of the Holy Land, and dozens of articles. Professor Magness received her B.A. in Archaeology and History from the Hebrew University of Jerusalem, and her Ph.D. in Classical Archaeology from the University of Pennsylvania.
Co-hosted by The Biblical Archaeological Forum, BASONOVA and B'nai Israel Congregation, and co-sponsored by The Foundation for Jewish Studies. Learn more at www.foundjs.org
Meet the Author: Armiger Jagoe
Thursday, April 5, 2018
Twinbrook Library | 202 Meadow Hall Dr, Rockville, MD 20851
Are you a senior interested in living your best life? Then this author event is for you! The purpose of Mr. Jagoe's book, I Love Being Old, is to convince fellow seniors that the last phase of life CAN BE MADE THE BEST.  From the author "I think the book (my sixth) has proved to be effective because I strongly believe in this fact and my life confirms it. I am now enjoying the best phase of my life. I enjoy showing others how I am doing it and suggesting that they join me."
Hate Speech and the Holocaust
Wednesday, April 15, 2018 | 2:30 – 6:30 PM
Temple Beth Ami | 14330 Travilah Rd, Rockville MD
Each year we join together as a Greater Washington community to remember the Holocaust at JCRC's 2018 Community-Wide Commemoration. This year's commemoration "Hate Speech and the Holocaust," considers lessons that are ever more relevant to the actions we take today.
An opportunity for clergy: Some particularly meaningful parts of our program each year happen before the commemoration. "Unto Every Person There Is A Name," (2:30 – 4:00pm) is the name reading ceremony coordinated by B'nai B'rith International around the world in cooperation with Yad Vashem World Holocaust Remembrance Center. Dor L'Dor (3:00-4:00pm) is the intergenerational opportunity to bear witness to first person testimony by Holocaust survivors.
Click here for more information.
Yom Hazikaron
Tuesday, April 17, 2018
Bender JCC of Greater Washington | 6125 Montrose Rd, Rockville, MD
Join us for Yom Hazikaron (Israel's Memorial Day, יום הזכרון לחללי מערכות ישראל) community sing-along, in the loving memory of those who died protecting Israel.
Gran ​Fondo ​New ​York
Friday, ​April ​27, 2018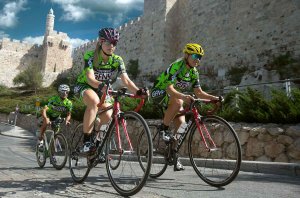 The ​world's ​premier ​cycling ​series, ​Gran ​Fondo ​New ​York ​(GFNY), ​is ​coming ​to ​Jerusalem, Friday, ​April ​27. ​You ​can ​be ​part ​of ​this ​challenging ​and ​competitive ​event ​as ​you ​ride through ​the ​scenic ​roads ​of ​Jerusalem ​hills. ​The ​race ​begins ​at ​the ​Jerusalem ​Arena, ​from there ​you ​will ​ride ​just ​
outside ​Jerusalem's ​Old ​City, ​among ​iconic ​landmarks ​dating ​back more ​than ​3,000 ​years. ​The ​Jerusalem ​streets ​will ​belong ​to ​you ​as ​you ​race ​to ​make ​your own ​history.JCC Members will receive a 10 percent discount on registration. You can read more about Gran Fondo here.
Psychotherapy & Judaism: How Jewish Wisdom Can Enhance Emotional Well-Being.

May 2, 2018 | 8:30 AM – 4:30 PM
Workshops and a panel discussion will highlight how Jewish perspectives can inform various approaches to psychotherapy. Co-sponsored by JSSA and the JCC, this conference will be at the Bender JCC of Greater Washington
Click here for more information
Giro D'Italia Big Start 2018 – Cycle Through Israel!
May 2- 9, 2018
Come see the Giro in the Holy Land!
Watch the first three Giro d'Italia stages
in Jerusalem, along the Mediterranean
and through the desert
Bike some of Israel's most scenic routes
and varied topographies
Fully-supported rides led by expert
leaders with transport from start to finish
First class hotels
Breakfast daily and six dinners including
festive Farewell Dinner
Bring own bike or rent aluminum/carbon
bike
Specially designed group riding jersey
Space is limited
Click here for registration information!
Feasting, Fasting and Eating Disorders in the Jewish Community
May 16, 2018 | 8:00 AM – 1:15 PM
This seminar will begin with an examination of the intricate issues that may put Jewish girls and women at risk for developing disordered eating or an eating disorder. Attendees will be able to explore the complexity of eating disorder behaviors, review a clinically relevant screening questionnaire and expand their awareness of how some Jewish observances can influence the development and maintenance of an eating disorder for some individuals.
This seminar is open to all practitioners who treat Jewish clients or would like to learn more. Click here for more information & to register.
JCRC 80th Anniversary Gala
June 11, 2018
Join us at Congregation Har Shalom to celebrate the honorees and the accomplishments of the JCRC
Kibbutz Contemporary Dance Company Summer Intensive
July 8 – August 16
High school and university-aged dance students in the community are invited to join Kibbutz Contemporary Dance Company this summer in Israel at the 2018 Summer Intensive. The program takes place at the International Dance Village in Kibbutz Ga'aton which is situated in the Western Galilee of northern Israel and is hosted by Kibbutz Contemporary Dance Company; widely recognized as one of the leading dance companies in the world. 
Dancers and dance students are welcome to enroll in either the 2-week, 4-week, or 6-week program.  All meals, accommodation, health insurance, registration fee, and field trips throughout Israel are included in the program fee.  The different options and dates are listed on the Summer Intensive page here.
 You can also read the Summer Intensive brochure here.
MentorPrize seeks Mentors to serve the community
MentorPrize recruits mentors for various non-profit organizations in the Washington region that serve a broad range of constituencies — from at risk-youth to immigrants struggling to gain a foothold in the job market. It is aggressively working to identify quality mentors for its partners, which is why it is reaching out to the Bender JCC community.
Research confirms that mentoring relationships have powerful positive effects on mentees in a variety of personal, academic and professionals situations. The benefits extend to the mentors as well — improving their morale, communication skills and emotional well-being.  But finding a meaningful mentoring opportunity can be daunting given the region's dizzying array of programs. MentorPrize has taken the time to assess dozens of these programs. It is well-positioned to match you with a program that suits your interests and takes into account your time constraints and preferred location.
Go to www.mentorprize.org for more information or fill out a MentorPrize application.  Are you ready to make a difference?
Disability Partnerships
Disability Partnerships is a 501(c)(3) nonprofit organization based in Rockville, Maryland that seeks to improve the quality of life for persons living with physical disabilities. They created a survey on the health and wellness needs of the physically disabled in our area. Click here to take the survey.
Innovate. Create. Lead. If you are a high school student and are interested in developing your leadership and professional skills while working with leading experts on tangible projects, you are IAC Eitanim! Learn from mentors in marketing, television news and CEO's. Apply today by visiting www.israeliamerican.org/eitanim!
For more information, contact: anatk@israeliamerican.org | 301-348-7308
Experiential Education & Jewish Cultural Arts Master's Program
at George Washington University is Currently Accepting Applications!
This is the only master's program of its kind in the United States. We offer an intensive 13-month, cross-disciplinary curriculum combining coursework in Jewish cultural arts, experiential education and museum education. Graduates will be prepared for careers in Jewish museums and arts institutions, JCCs, college campus organizations, summer camps, and other innovative educational and cultural settings.
Qualified applicants receive up to 85% tuition support, thanks to the generous support of the Jim Joseph Foundation and George Washington University.
Partnering theory with practice, and the classroom with fieldwork, the EE/JCA curriculum enables students to become competent, creative, and reflective professionals. The program:
Inspires students to develop exciting and relevant programming for a range of audiences
Offers a year-long series of internships at cultural arts and educational institutions
Develops professional skills including budgeting, grant writing, workplace collaboration, and effective communication
*Applications need to be submitted by February 1 for funding consideration.
For more information visit: gsehd.gwu.edu/programs/masters-experiential-education-and-jewish-cultural-arts
Audition for the Local JewKvox A Cappella Group
Auditions held on a rolling basis | Email bio and questions or visit www.jewkvox.com